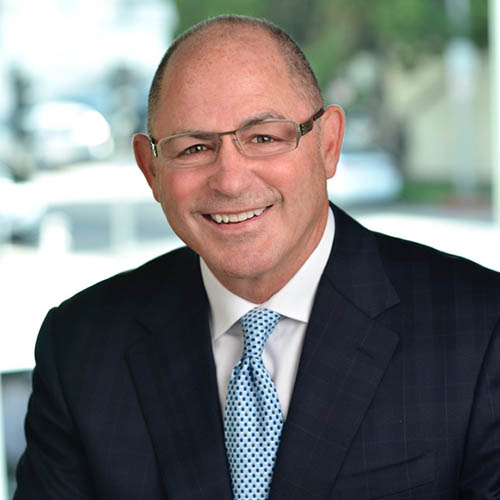 Chartered Financial Consultant
Joel H. Solomon, Chartered Financial Consultant, has over 40 years of experience in the financial services industry. He is the Managing Partner of Paradigm-Gilbert Insurance Services, LLC, and Chief Compliance Officer of Paradigm Gilbert Consulting, LLC, A Registered Investment Advisor. Mr. Solomon also created the intellectual property known nationwide as the ParadigmPlan, The PRSPlan™ and TheRoadmap™ licensed by some of the largest financial institutions in the country and hundreds of financial professionals.
Mr. Solomon throughout his career has served over 4,000 individuals, privately held companies, and publicly traded firms. Mr. Solomon is a main platform speaker at nationwide events catering to both industry attendees and professional tax advisors.
Two of Mr. Solomon's career highlights were when, in August 2011, he spoke in Fiji to Tony Robbins 'Platinum Partners' on The Markets and How to Obtain Financial Security and when one of the largest financial institutions in the United States, Pacific Life, asked him to speak to its Board of Directors on how to best position this 150-year-old financial services firm for growth in the future.
Mr. Solomon has authored articles on a wide spectrum of subjects ranging from retirement asset sequencing, professional practice management issues, and investment allocation strategies to business exit strategies and discriminatory executive benefit plans. Since 2006, he also has trained over 3,800 other financial services professionals in his SolomonSchool, which is an intensive 3-day training program where Mr. Solomon shares his intellectual property and ideology on how to serve the financial needs of corporate and individual clients. 
He has served as a Board of Director for the South Florida PGA Golf Foundation that runs the Doral Charities as well as the Make A Wish Foundation of South Florida and Orange County. Mr. Solomon raises funds for St Jude Children's Research Hospital and is proud to be one of the presenting sponsors of their annual Southern California Gala.
Mr. Solomon attended Villanova & Duquesne Universities where he received his degrees in Business Management & Accounting.  In 1980, he received his professional Chartered Life Underwriter 'CLU' designation, and then in 1984 he received his professional Chartered Financial Consultant 'ChFC' designation both from the American College in Bryn Mawr, Pennsylvania.
Mr. Solomon is married to Nancy and has two daughters, Sloane & Paige and a grandson, Rex. He and Nancy split their time between their homes in Newport Beach and Palm Desert, California with their two rescue pit bulls, Archie and Buttercup. 
Professional Licenses: 
/ / / / /
Securities: Investment Advisor Representative
Insurance:

Life, Accident & Health, & Fixed Annuities
California License # OCO3331